God has provided facilities for us each step of our journey:
Our beginnings in the home of Deacon Phil & Deaconess Linda Wasler, July – August 2002
The New Life Church of God began under the direction and anointing of the Holy Spirit on July 28, 2002. Our congregation was initially made up primarily of former members of the Lincoln Avenue Church of God, located in the Lincoln-Larimer section of Pittsburgh, PA. The founding Pastor of the congregation is Rev. Mark Kevin Richardson.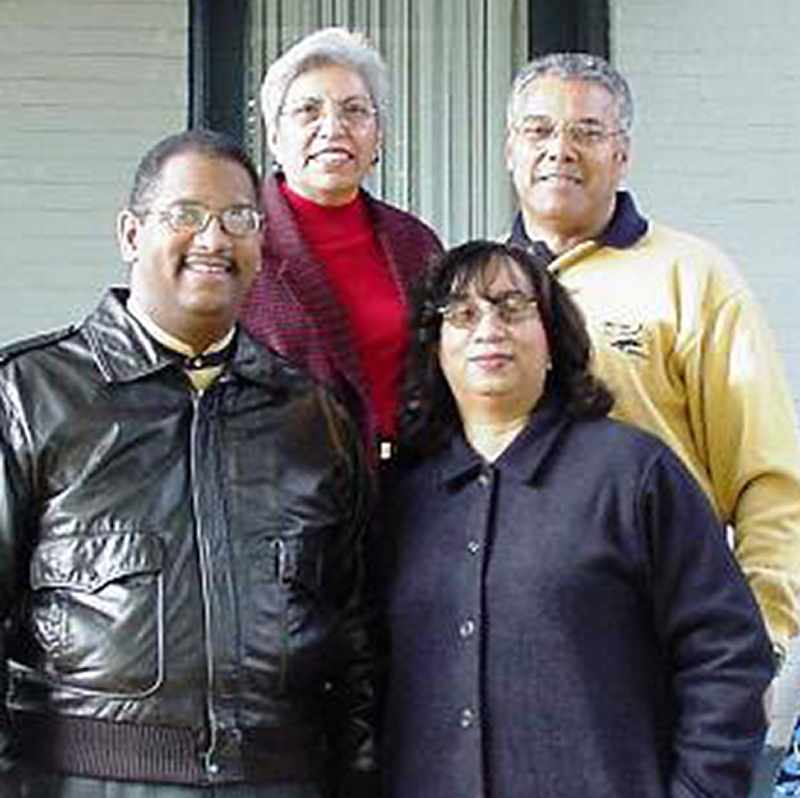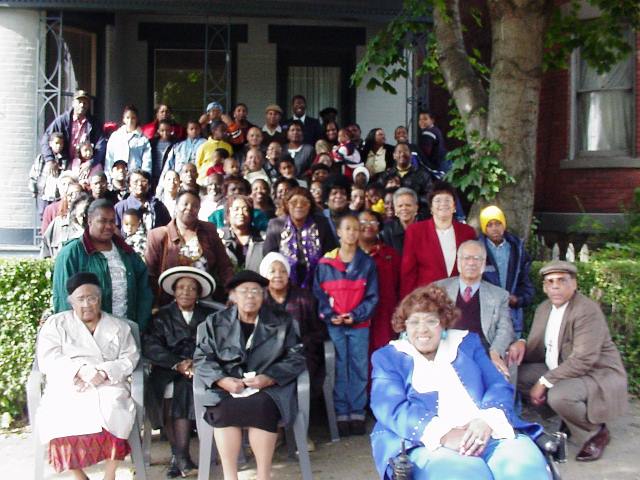 From the beginning, this congregation was blessed with solid leadership from 8 Ordained Ministers, including the Senior Pastor, several Commissioned Ministers, and several Deacons and Deaconesses, as well as several other leaders in various capacities. The first several services of the congregation were held in the home of two charter members of the congregation, Deacon Philip and Deaconess Linda Wasler.
Our Time in the Penn Hills, PA Multi-Purpose Community Center, August 2002-April 2008
The church relocated to the Penn Hills Family Services Center through the generous help and blessings of Leroy and Rev. Betty Green, in September of 2002, and remained there until May 2008.
God's blessing, our current facilities, New Life Church of God, Pittsburgh, May 2008 – Present
In May 2008, our congregation was blessed with the gift of our current facilities, at 1120 Greenfield Avenue in the Greenfield section of the City of Pittsburgh, by our state ministry, Western PA Ministries of the Church of God. Since our inception, the congregation has grown, and we have a desire to continue to grow in both numbers and spiritual maturity, until Christ comes again. We believe that we are on a sound foundation, Christ, and we have the building blocks in place to grow as He directs. Through our entire existence, our testimony is that the Lord Jesus Christ has been very good to us. He has done great things of which we are glad.
In September 2019, Founding Pastor Mark Richardson was granted the position of State Pastor for the Church of God in the State of Michigan where he oversees 90 plus churches. The New Life Church of God has moved forward in search for another senior pastor.  Our interim pastor is Rev. Lois E. Lukus, an excellent speaker and teacher of God's Word.
What We Believe
The Doctrine of The Church of God
1. THE HOLY DOCTRINE:
We believe in one living and true God, eternal and infinite in power, wisdom, goodness and righteousness. He is a loving and faithful God, Who is Creator and Preserver of all things. (Genesis 1:1; Jeremiah 10:10; 1 Timothy 1:17) In the unity of this Godhead, there are three persons, of one substance, with identical qualities and attributes: The Father (God), the Son (Jesus Christ), and the Holy Spirit. (John 1:1-2; John 4:24; John 5:5:18; John 10:30).
2. THE SON OF GOD:
We believe in the divine nature of Jesus Christ, God's only Son, Who was conceived by the power of the Holy Spirit, and born of the virgin, Mary. Christ was both fully man and fully God. He walked our earth, suffered at the hands of men, was crucified, died, and was buried as a sacrifice for the sins and death of all men and women everywhere. The purpose was to restore our relationship to God, which was broken by sin (disobedience to God). (Luke 1:27; John 3:16; Romans 5:10; Ephesians 5:2) Christ rose from the dead and ascended into heaven in full victory over sin, death, and the devil (Satan). He now is seated at the right hand of God the Father in heaven, interceding for the Body of Christ (believers in Christ, the Church) to God, the Father. (Matthew 26:5-9; Luke 24:4-7; Hebrews 7:25).
3. THE HOLY SPIRIT:
We believe in the Holy Spirit as the person of the Holy Trinity Who lives within us, the believers, giving us the power to live a holy life, and guiding us into all truth. (John 16; Romans 8:9; Galatians 4:6).
4. THE AUTHORITY OF SCRIPTURE:
We believe that the 66 books of the Old and New Testament combined, constitute the Holy Bible. We believe that no books should be added to it, or deleted from it to change its constitution. The Holy Bible is the inspired, inerrant (without error or failure of basic contents and meaning in the original manuscripts). The Holy Bible contains all the necessary truth to lead men and women into salvation. (Psalm 19:7; John 17:17; Romans 15:4; 1 Thessalonians 2:13; 2 Timothy 3:15-17; 2 Peter 2:20-21).
5. MAN:
We believe that mankind was created by God in His own image and likeness (Genesis 1:27), but because of Adam and Eve's sin (disobedience to God), man inherited a corrupt nature that makes him a slave to sin. (Genesis 3:6; Genesis 6:5; Romans 5:12) Man is not capable of living a life without sin on his own (Proverbs 20:9; Romans 3:20; Galatians 2:16). Because man is created in God's image, we have a "God-likeness" which includes knowledge between right and wrong, the ability to choose which course of action we will take, and the responsibility for our actions and choices. (Joshua 24:15; 1 Kings 20:40; John 7:17).
6. SALVATION:
We believe that Jesus Christ, the Living Son of God, was given by God as a sacrifice for the sins of all men. Christ died on the cross to mend the broken relationships which were caused by man's sin. This severed relationship between God and man may be restored into perfect harmony through belief in Jesus Christ through faith, and not on the basis of our works. (Galatians 5:4-5; Ephesians 2:8-9). This belief and faith in Jesus Christ, recognizing Him as Savior and Lord, gives men and women the free gift of eternal life. (John 1:29; John 3:16; 1 Corinthians 5:7; Ephesians 5:2; 1 Peter 1:19) After receiving salvation by faith through belief in Jesus Christ, the "born again" (John 3:3) believer may live free fro the judgment of God, by living a life according to the teaching of the scriptures and trusting the Holy Spirit for the power to live a holy life according to God's Word. We believe that after we have experienced regeneration it is possible to fall back into sin, for in this life there is no such height or strength of holiness from which it is impossible to fall. It is also possible, however, through the power of God's Holy Spirit, living within the believer, to live without falling back into sin. But, by the grace of God, one who has fallen back into sin, may, by confession and true repentance, find forgiveness and restoration of fellowship with God. (Matthew 18:21-22; 1 John 1:9; 1 John 2:1; 24-25).
7. GOOD WORKS:
We believe that even though men and women cannot receive salvation by good works, their good works are still pleasing to God, and they show the evidence of true faith in God, and Jesus Christ as Lord of the believer's life. (Matthew 5:16; Matthew 7:16; Romans 3:20; Galatians 2:16; James 2:18, 22).
8. SANCTIFICATION:
We believe that sanctification is the work of God, and the power of the Holy Spirit, making the believer pure in heart and totally committed and dedicated to God. This work is both instantaneous and gradual (progressive). It begins when a person is saved and continues throughout life. It ends when we either die or see Christ at His Second Coming if that happens before we die. At this point, we will have been totally remade in the image of God as if sin had never occurred. In this process of sanctification there is a time when the believer is convicted of a "lukewarm" Christian life and looks to Christ with a total commitment and dedication to "Christ-like" living. This happens at different rates for different people. For some this happens soon after salvation, and for others, it can take a passage of considerable time. But for all believers, sanctification is the will of God (1 Thessalonians 4:3). Sanctification is the point in life when a believer renounces the desire to live for self and desires to live totally for the glory of god. Christ indeed becomes Lord of this person's life. The believer is then empowered by the Holy Spirit, making him able to live a life of holiness. This does not mean perfection, but rather purity of heart, soul, and mind. (Deuteronomy 30:6; Luke 1:74-75; Acts 15:8-9; 1 Corinthians 6:11; Ephesians 4:13, 24; 1 Thessalonians 4:3,7; James 4:8).
9. GIFTS OF THE HOLY SPIRIT:
We believe that the Holy Spirit has given spiritual gifts to all believers for the purpose of building up the Body of Christ (the Church) and bringing glory to God. The gifts are to be exercised in love and emphasize the need for unity. (1 Corinthians 12; Ephesians 4:11-16) The Church of God believers in the miraculous use of languages (tongues), and the interpretation of languages in its Biblical and historical setting. That is, languages were an evangelistic tool used for the purpose of spreading the Gospel. The languages were unknown to the speaker, but known by the hearers (Acts 2:8). It is contrary to the teaching of God's Word, as understood by the Church of God, to teach that speaking in an unknown tongue, or gift of tongues, is the evidence of being filled by the Holy Spirit (Galatians 5:22-24). The unity of the Body of Christ is of utmost importance, therefore, only a language readily used by the congregation is to be used in public worship, unless the obvious move of the Holy Spirit is upon the congregation in the speaking of tongues. This is only evident when there is an interpreter for what is being spoken in tongues (1 Corinthians 14:26-28).
10. THE SECOND COMING OF CHRIST:
We believe that those who have not accepted Christ as their personal Savior, and are unrepentant, will be judged by God in His perfect justice, and doomed to eternal punishment (Ecclesiastes 12:14; Matthew 25:31-46; 2 Corinthians 5:10; Romans 2:16). We believe in the personal return of Jesus Christ to receive His believers into heaven and eternal life. This is the eternal hope of all of God's children (John 14:1-3; 1 Thessalonians 4:13-18; James 5:7-8; Revelation 22:12, 20). The time of His return is unknown, but it can happen at any moment. We do not believe that when Jesus Christ does return that He will set up a 1000 (millennium) literal reign on this earth, and reign here with those whom He has raptured out of the world. There will be no time for those who have rejected Christ to repent during a literal reign. We believe that the day of the Lord, coming as a thief in the night, will usher in the end of the world and the judgment (2 Peter 3; John 5:25-29). This brief synopsis of the Church of God doctrinal beliefs represents a small percentage of the Church's position in these areas, which we firmly believe to be Biblical. More detailed information about our doctrinal beliefs can be obtained at the church, or through the Church of God, Anderson, Indiana web site.
This brief synopsis of the Church of God doctrinal beliefs represents a small percentage of the Church's position in these areas, which we firmly believe to be Biblical.  More detailed study of the Biblical doctrines of the Church of God can be achieved through courses which will be offered by the Leadership Academy of the New Life Church of God.
1. THE BIBLE AS OUR SOLE AUTHORITY:
"The whole Bible was given by inspiration from God and is useful to teach us what is true and makes us to realize what is wrong in our lives; it straightens us out and helps us do what is right." 2 Timothy 3:15 (LB). Since God's Word is the only completely reliable and truthful authority, we accept the Bible as our manual for living. Our first question when faced with a decision is, "What does the Bible say?" We practice daily Bible reading, Bible study, and Bible memorization. The Bible is the basis for all we believe.
2. THE AUTONOMY OF EACH LOCAL CHURCH:
"Christ is the head of His body, the church. He is the source of the body's life." Colossians 1:18 (GNB) Christ is the recognized head of our church, not any person, group, or religious organization. While recognizing the value of affiliating and cooperating with other groups of Christians, we believe that every local church should be self-governing and independent from any denominational control.
3. THE PRIESTHOOD OF EVERY BELIEVER:
"Christ loves us, and by His death He freed us from our sins and made us a kingdom of priests to serve God." Revelation 1:6 (GNB) "But you are A CHOSEN RACE, A royal PRIESTHOOD, A HOLY NATION, A PEOPLE FOR God's OWN POSSESSION, so that you may proclaim the excellencies of Him who has called you out of darkness into His marvelous light; for you once were NOT A PEOPLE, but now you are THE PEOPLE OF GOD; you had NOT RECEIVED MERCY, but now you have RECEIVED MERCY." 1 Peter 2:9-10 "The Bible teaches that every member is called to "full time" Christian service, regardless of his or her occupation. We practice the truth that every believer is a minister, by encouraging every member to find a place of service and ministry. Every believer has direct access to God through prayer and the Word of God.
4. TITHING AND GENERAL GIVING BEYOND TITHES:
"A tithe of everything you produce belongs to the Lord; it is holy to the Lord." Leviticus 26:30 "Each one must do just as he has purposed in his heart, not grudgingly or under compulsion, for God loves a cheerful giver. And God is able to make all grace abound to you, so that always having all sufficiency in everything, you may have an abundance for every good deed…" 2 Corinthians 9:7-8 At the New Life Church of God we practice Tithing for the support of Christ's church, as the Lord commands. The Biblical tithe represents 10% of our income, and it is a faith step for all givers. This is for the general operating of the church, as well as the execution of the ministries which are on-going. In addition, we ask our members to contribute an amount above their tithes on a monthly basis to build a capital reserve for building and/or ministry expansion. We also ask our members to contribute on special occasions, like holidays and services with guest speakers. We believe that God faithfully rewards and returns to the cheerful givers far more than they give to Him.
5. BAPTISM BY IMMERSION:
"For when you were baptized, you were buried with Christ, and in baptism you were also raised with Christ." Colossians 2:12 (GNB) We practice, as spelled out previously, baptism by immersion under water, the same way in which Jesus was baptized. This, we believe, is the Biblical command for Baptism.
6. SPIRIT-LED LIVING:
"But I say, walk by the Spirit, and you will not carry out the desire of the flesh. For the flesh sets its desire against the Spirit, and the Spirit against the flesh; for these are in opposition to one another, so that you may not do the things that you please. But if you are led by the Spirit, you are not under the Law. Now the deeds of the flesh are evident, which are: immorality, impurity, sensuality, idolatry, sorcery, enmities, strife, jealousy, outbursts of anger, disputes, dissensions, factions, envying, drunkenness, carousing, and things like these, of which I forewarn you, just as I have forewarned you, that those who practice such things will not inherit the kingdom of God. But the fruit of the Spirit is love, joy, peace, patience, kindness, goodness, faithfulness, gentleness, self-control; against such things there is no law. Now those who belong to Christ Jesus have crucified the flesh with its passions and desires. If we live by the Spirit, let us also walk by the Spirit." Galatians 5:16-25 We believe the only way possible to live the Christian life is by God's power within us. So we seek to practice a daily dependence on God's Holy Spirit to enable us to do what is right (Philippians 2:13; Ephesians 5:18).
7. TELLING OTHERS ABOUT CHRIST:
"Always be prepared to give and answer to everyone who asks you to give the reason for the hope that you have." 1 Peter 3:15 It is the responsibility of every Christian to share the Good News with those with whom God brings us into contact. We practice sharing about Christ and inviting friends to church.
We are affiliated with Church of God Anderson Indiana and the National Association of the Church of God, and regionally with the Western Pennsylvania Ministries of the Church of God.
The Church of God Reformation movement is a group of churches that voluntarily affiliate together to promote the cause of Christ in the world, with its international headquarters in Anderson, Indiana. It was begun unintentionally by a man named D. S. Warner, when he started preaching the Biblical message of Jesus Christ around the Midwest in the 1880s.
There are currently over 2,300 affiliated congregations in North America with over 7,000 in other countries around the world. Each congregation is autonomous, self governed, and free to choose its own pastors, its own style, its own programs, buildings, and property.  We voluntarily affiliate together in covenant commitment, to accomplish together what we could not do separately:
sponsor missions in 79 different countries
support universities colleges and seminaries
sponsor youth camps and conventions
sponsor teacher training and leadership development events
start new churches all over the world
develop curriculum for adult and children's classes
provide helps for worship and Bible study groups
sponsor radio outreach programs in seven languages